The
Bandol
Wheel®
The Bandol Wheel®, developed by SEVAR / SEVN Bandol, is a photo-ageing instrument for acceleration of natural weathering. 
The experience accumulated in our laboratory during decades led to the conception of a simple and successful equipment.
This equipment allows the reproduction of main natural phenomena responsible for chemical alterations on polymer matrices and additives. Therefore, in comparison with the nature, it considerably accelerates kinetics of alteration.
Moreover, this equipment meets the requirements specified by EN 16472 standard.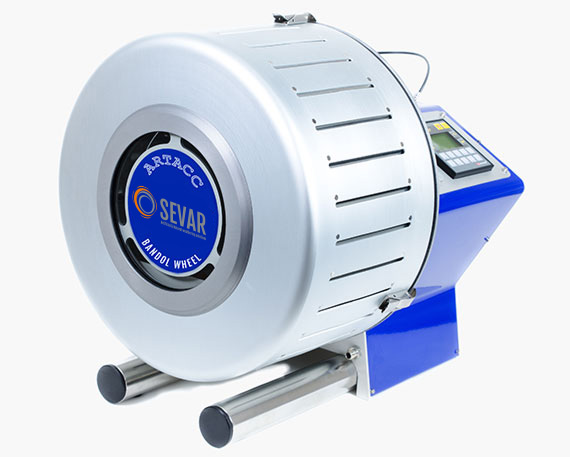 Characteristics
of
the
Bandol
Wheel®
The
Bandol
Wheel®
system
:
a
major
innovation
of
astonishing
simplicity
The average temperature homogeneity and radiation over each exposed sample are ensured by the rotation of the rack around the horizontal axis. This leads to optimal test reproducibility and reliability.
The Bandol Wheel® system, together with the regulation of the temperature by a micro-controller, allows to obtain results that classical instrument can't achieve.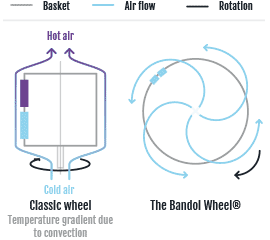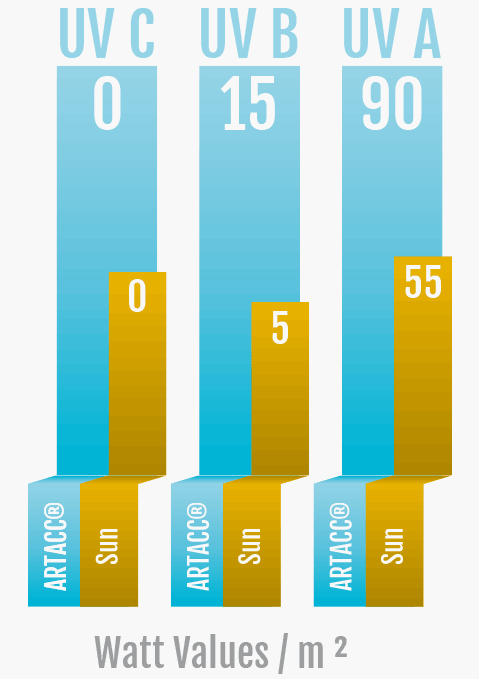 The
mercury
lamp
:
more
efficient
and
more
economic
The light source chosen to equip the Bandol Wheel® is a mean pressure mercury lamp, whose bulb is enclosed in a borosilicate envelope.
These offers an excellent efficiency of UV radiation, a negligible emission of UV C, a UV A- UV B balance similar to the global radiation on the Earth surface, a long lifetime and a very weak altering of the spectrum during the lifetime of the lamp.
The samples get a nominal UV radiation level corresponding to about "2 suns". This permits an important acceleration in weathering that, at the same time, still correlates with natural weathering.
Main
advantages
of
the
Bandol
Wheel®
:
original conception that improves reliability and reproducibility of the tests,
very easy and inexpensive maintenance,
exceptionally large exposition surface (more than 100 samples of 1 cm width) in relation to its size,
unmatched flexibility for sample size and shape,
very attractive price.